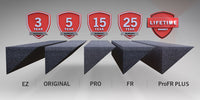 Keep Your Gutters Clean with GutterFoam
GutterFoam, the easiest self installed gutter guard on the market. It is affordable and invisible from the ground. GutterFoam eliminates dangerous and dirty gutter cleaning so you can spend time doing the things you enjoy. Unlike other systems, installation is simple and easily installs in minutes. It does not require special tools.
Shop Now
GutterFoam Buyer's Guide
Have a custom gutter size or project? No problem.
GutterFoam can make gutter filters for every kind of gutter!
Figure out what style of gutters you have, how to measure, and the perfect level of protection for your gutters.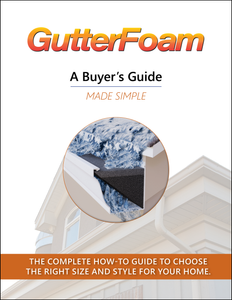 Additional GutterFoam Products & Services
Testimonials
[Purchased] Replacement for the original gutter foam installed 11 years ago. Could have cleaned foam and used again as they were still like new, however decided to replace instead. Had to clean gutters but never had any plugging problems.

HomeDepotCustomer